Timeout3g for Android, spare your battery !
Download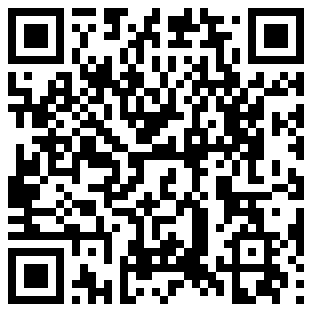 If your have an e-mail address as license key, follow this link:
Update timeout3g-full
.
Share
FAQ (Français)
Afficher
Que représente cette section?

Vous trouverez ici quelques réponses aux questions que vous vous posez peut-être.
Sinon vous pouvez me contacter.
Si vous l'avez acheté sur le market Google:
La clé d'activation correspond à votre numéro de commande Google.


Lors de votre commande un Email vous a été envoyé par noreply@checkout.google.com
le numéro est indiqué sous la forme "Commande Google no ..."
Vous retrouverez également ce numéro sur le site Google Checkout:

Historique des achats,
Afficher la commande,
Commande Google no ...

Veuillez vérifier que la synchro de l'application spécifique (Email) est cochée et que les "données en arrière plan" sont activées:
Home > Menu > Comptes et synchro
=> il y a donc 2 cases à cocher + l'application en question.
Il faut utiliser l'utilitaire fourni par votre "Market".
Si vous avez une licence de type adresse e-mail c'est par ici: téléchargement.
HOW TO (English)
Show
What for is this section?

This section gives some response to question you may ask yourself.
Otherwise you can contact me.
If you buyed on Google market:
Activation key is your Google Checkout order number.


You should receive an Email from Google after the transaction.
You can find it on the Google Checkout website.

To check if it's or not working you can follow this steps:


set the time to 00:00,
switch the screen OFF,
wait for 60 seconds,
send yourself an email to your google account from your computer.
If Email makes your phone immediately ringing, then it's not working.
In this case I will try to solve the problem but I need your help!

This is the interval who will make the connection switch on and make applications synchronization like email, news, weather, ...
For example, if you set to 1 hour, the phone will check email every one hours when screen is OFF.
This is how long the data connection is ON for synchronization, 5 minutes is a good setting, after 5 minutes data connection will be shut down again.
Check if email (or other) specific app sync is checked and global sync and background data too:
Home screen > Menu > Account and sync
=>So there are 2 checkboxes + the desired app.
PS: don't forget to check timeout3g specific setting "Use periodical connection".
If you want to help me to translate or improve a translation you can follow this link or contact me:
Translate timeout3g
Thank you in advance :)
There is an known bug on Android Operating System, try with this settings:
* activate unlock code on your phone
* set the time before disconnection highter than lock delay

More here: user present problem

You have to use the "Market" app.
If your have an e-mail address as license key, then click here: download.
WIE WO WAS (Deutsch)
Mehr
Was findet man hier?

Einige Antworte für eure fragen.
Wen nicht können Sie mich kontaktieren.
Wen Sie es vom Google market gekauft haben:
Lizenzschlüssel is das Google Checkout kauf nummer.


Sie sollten ein Email von Google bekommen haben nach die Transaktion.
Sie können es auf der Google Checkout web seite finden.

Um es in Funktion zu bringen muss man nur zwei ersten checkboxen wählen.
Um es zu testen können Sie das machen:


zeit auf 00:00 stellen
Dann machen Sie den Händy ins Standby
1 Minute warten
euch selbst einen Email vom Computer schicken
wen es klingelt Funktioniert es wahrscheinlich nicht
wenn Sie vom Standby Modus wieder raus gehen ist/geht das Datenverbindung Logo ein paar Sekunden weg und kommt wieder, das ist normal, es funktioniert

Gewinn ist zwischen 4% und 55% pro Tag, kommt auf vielen Parameter an.
Wenn Sie mir helfen wollen Timeout3g zu übersetzen können Sie diesen Link folgen oder Kontaktieren Sie mich:
Timeout3g übersetzen
Vielen Dank im Voraus :)
timeout3g, t3g, Android, batterie, energie timeout3g, connexion, 3g, timeout, Android
- View in:
Mobile
| Classic -